Top 6 Trends For Upcoming Kitchen And Bathroom Renovation In 2022!
Change is a comprehensively recognized and desired phenomenon. Like a certain job, certain work, and a specific cell make you feel bored after spending a great deal of time with it. Interior decoration is also something that needs changes from time to time.
Are you looking for the best kitchen and bathroom renovation services? There are plenty of companies that offer remodeling services. In order to hire professional and efficient services, you need to choose the best company like Precise Home Renovations.
As we are going to jump into a new year, our team at Precise Home Renovations is interested in starting working on new projects and meeting new clients. In 2021, we saw so many new and bold renovation trends come into play, and we wanted to dive into what is coming up for this year.
If you are thinking of changing the entire look of your cooking arena in the coming New Year, you have landed at the right platform, 'Precise Home Renovations.' The modern trends are so much more than the standard white space of old. We have something different that suits everyone's needs and décor theme.
"Make your living arena as comfortable and attractive as possible!"
When it comes to kitchen and bathroom renovation, so many design elements need to be addressed, from selecting the appropriate layout to work for your needs to researching the best accessories and kitchen tops to create a space that you love.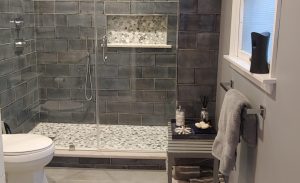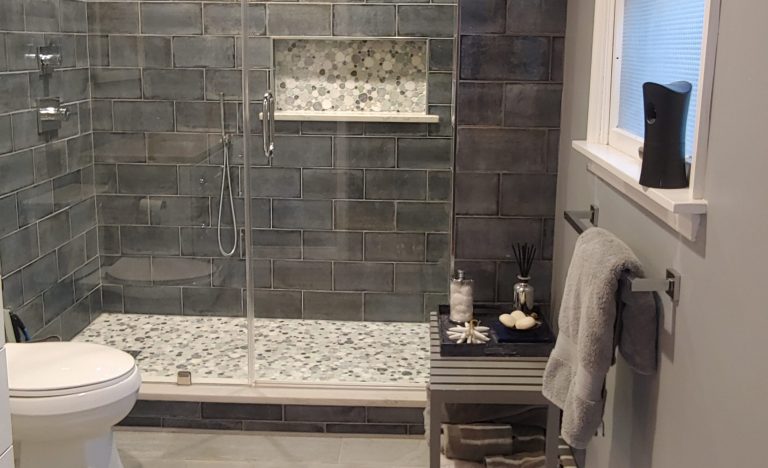 Here are some latest trends for kitchen and bathroom renovation. Let's have a look:
Colorful cabinetry
If you really want to add an elegant touch to your cooking space, then try to add colorful cabinetry. There are lots of color combinations available, but blue and green are hugely popular, with the richer hues becoming the quickest growing trend. Many of our clients are keen to introduce bolder and darker colors through their cabinetry, such as forest green, teal blue, and anthracite grey.
Smart storage
Smart storage is also essential for organizing the home perfectly, especially in the cooking place where we need lots of things, from the ingredients to the cooking appliances. Well-organized and concealed kitchen storage ideas are a protector for the aesthetic of our kitchens.
Smart storage will make your life much easier because you can quickly find what you want. You invest a big amount of time in your kitchen each and every day. Keeping your cooking arena as clutter-free as possible will provide a more welcoming and comfortable space to work in.
Appropriate utility room
Another important trend for today's kitchen is the utility room. Utility rooms signify that today's cooking space has become much more living space. Wherever possible, always try to take out a little space for a utility room where you can easily store all of your additional appliances to make the kitchen a much more livable space.
Supersize your sink
When it comes to sinks, the demand for big bowls has been increasing day by day. Big bowl sinks help you organize your used utensils efficiently. The sinks are available in different designs, shapes, sizes, and materials. You just need to choose the best one that fulfills your requirements appropriately.
Broken plan vs. open plan
If we talk about the Open-plan, these spaces are still desired in big homes. But in smaller homes, we are seeing more broken-plan solutions, where each space can function for a variety of different purposes all over the day.
If you have a big home, think of more than a room that has the option to be opened up with doors when you want to entertain but exists as a kitchen.
Good lighting plans
Our kitchen includes plenty of tasks, so lighting is essential. But it does not mean that it has to be dull. If you want to add drama and a cozy atmosphere into your cooking space, it would be great to consider a well-thought lighting plan. You can layer up wall lights, recessed strips, lighting, and statement pendants to make your kitchen more attractive and functional.
"A kitchen should feel collected, not decorated!"
The bottom line:
Apart from these points, there are many more trends that will help you in the kitchen and bathroom renovation process in 2022. So, why are you roaming around here and there? Just visit us, and we are always here to help you in making your home more functional and beautiful.